Social commitment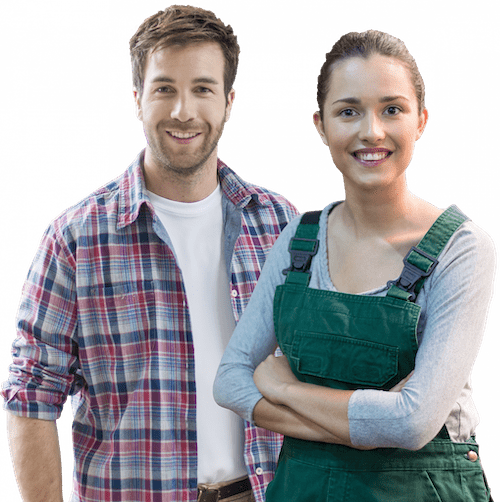 Our climate protection projects
At ProStaff, we are committed to climate neutrality.
We are therefore very pleased with these figures, which ClimatePartner to us:
With our efforts, we have already planted 23 trees per year and an additional 230 kg of plastic is fished out of the sea every year.
For the three years that we have been supporting these projects, that is:
69 trees
690 kg plastic
A tree and 10kg of plastic are added every fortnight.
The result: a CO2 compensation of 136,764 kg!
You can read more about the individual projects here: https://www.climatepartner.com/de/klimaschutzprojekte
12.08.2023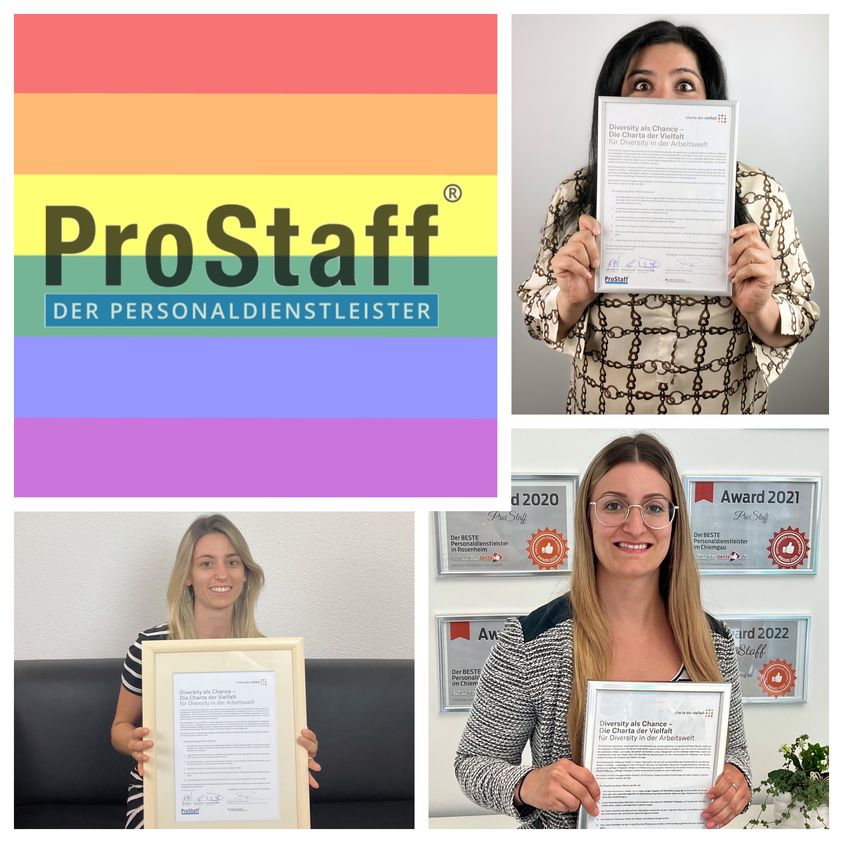 Pride Month
Today marks the end of a special month: Pride Month
Pride Month is all about tolerance, a colourful society and being proud of who you are. Unfortunately, none of this can be taken for granted everywhere.
But even though June is now coming to an end, that doesn't mean that these issues are passé - the LGBTQ community still has to deal with a lot of adversity on a day-to-day basis and we should continue to do so next year. month and the following months.
ProStaff was, is and will remain open, diverse, colourful and proud of it.
30.06.2023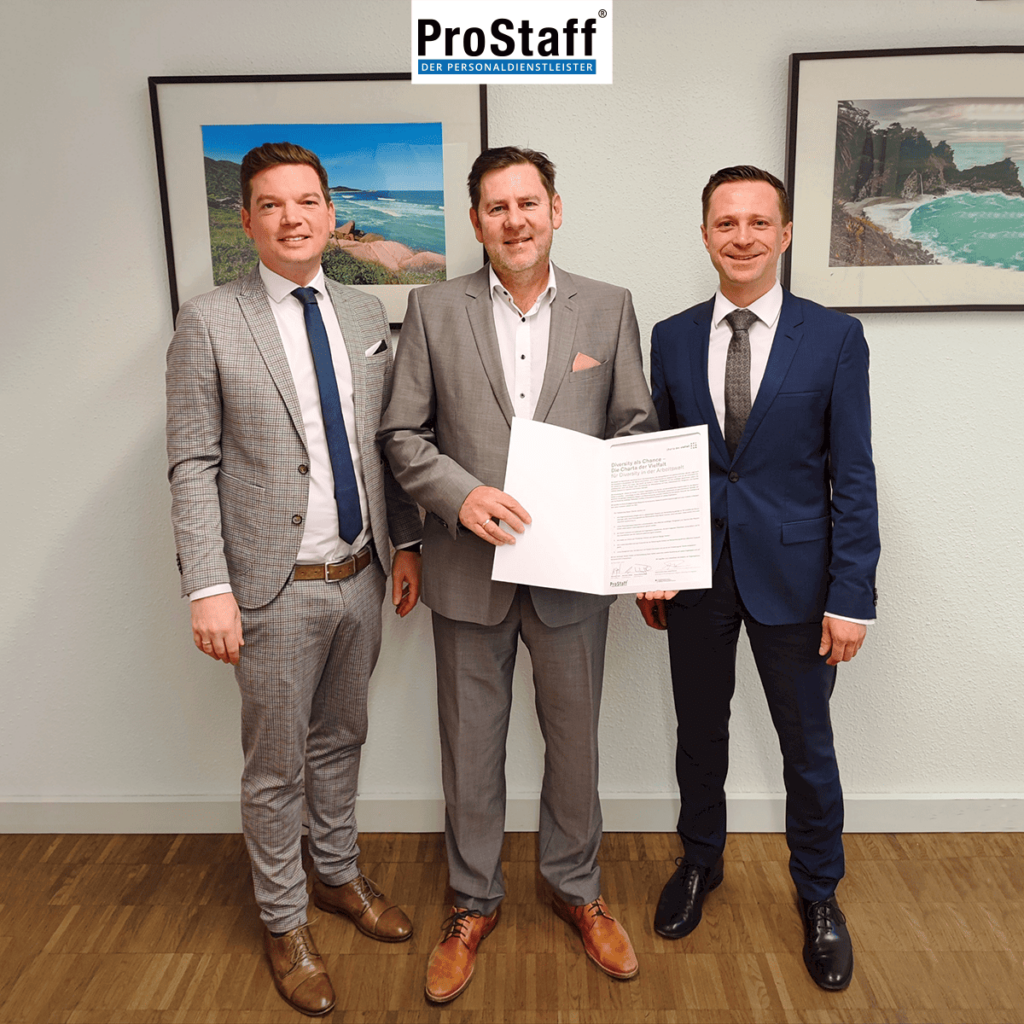 ProStaff management signs Diversity Charter
Our motto: it's all about people!
We respect all people regardless of age, origin, nationality, gender, state of health, religion and ideology or sexual orientation. At ProStaff, we employ 54.3 % foreign employees, among others, thus promoting the social, cultural and ethnic diversity of our employees and utilising this for the benefit of the company.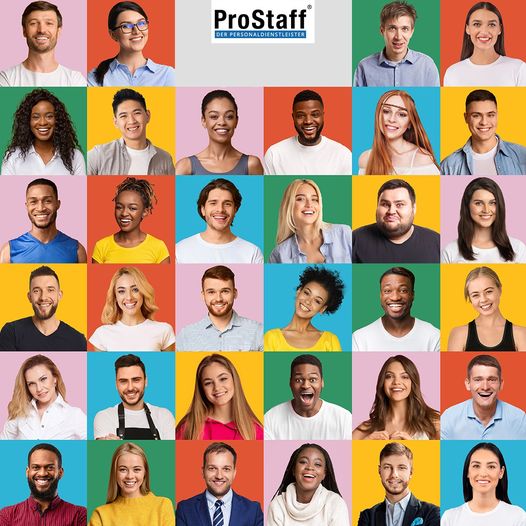 ProStaff is part of the Charta der Vielfalt e. V.
We are consciously committed to diversity in our company and want to advance the world of work in Germany by recognising, appreciating and including diversity. For a working environment free of prejudice.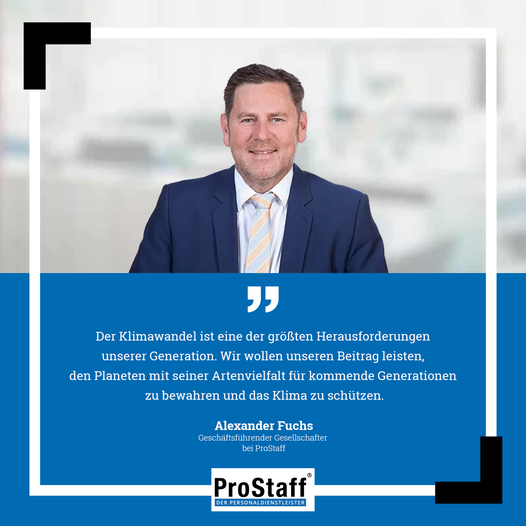 ProStaff is climate neutral - since 2020!
We also want to make our contribution. By supporting climate protection projects, we offset our annual CO₂ emissions and have been recognised as a "climate-neutral company" by ClimatePartner for several years now.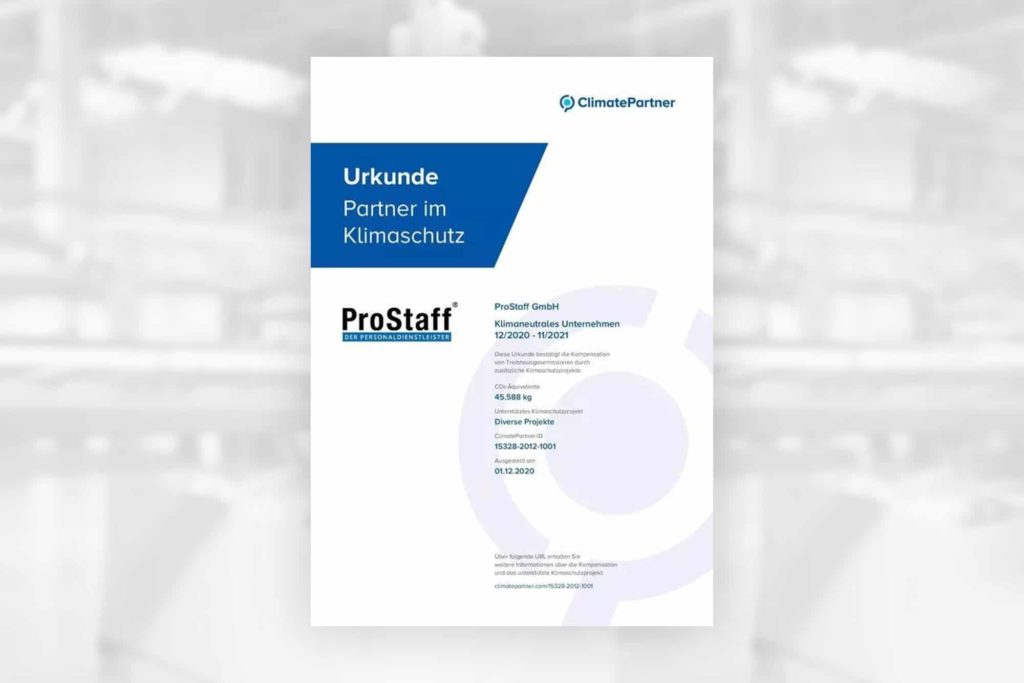 ProStaff is climate neutral!
Around 45,000 kilograms of CO2 emissions are produced by our company every year. This is now fully offset by ProStaff through the support of climate protection projects. We finance the reforestation of forests in Germany and marine conservation. For this, we have received the "Climate Neutral Company" award from ClimatePartner. We will report regularly on our climate protection projects here.
"Climate change is one of the greatest challenges of our generation. We want to do our part to preserve the planet with its biodiversity for future generations and to protect the climate," says Alexander Fuchs.